The slides of my talk today at Codemotion Berlin 2019 are below.
Inspiring day at the Kulturbrauerei, listening to Hadi Hariri's keynote and talking about my experience and challenges running relational databases on AWS.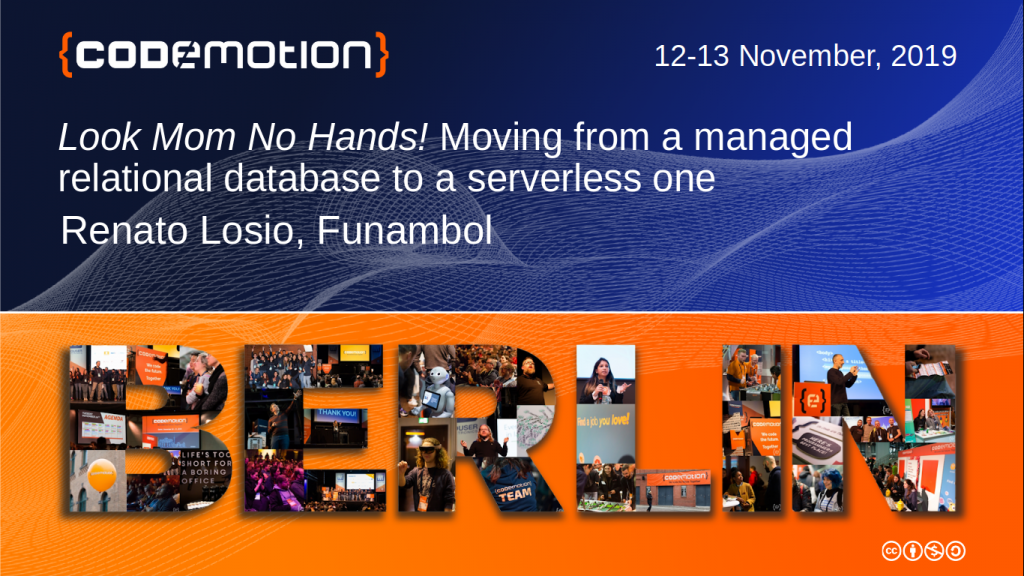 But almost all a chance for my daughter to play Mission to the moon at Codemotion Kids. Well done Codemotion!