A recap of the news articles I wrote for InfoQ in July 2020.
The AWS Serverless LAMP Stack: the Future of PHP or Vendor Lock-in?
In a series of three technical articles, AWS has recently introduced the new "Serverless LAMP stack". But not everyone in the open-source community believes that the successor of the LAMP stack is proprietary technologies from a single vendor, and alternative approaches have been suggested.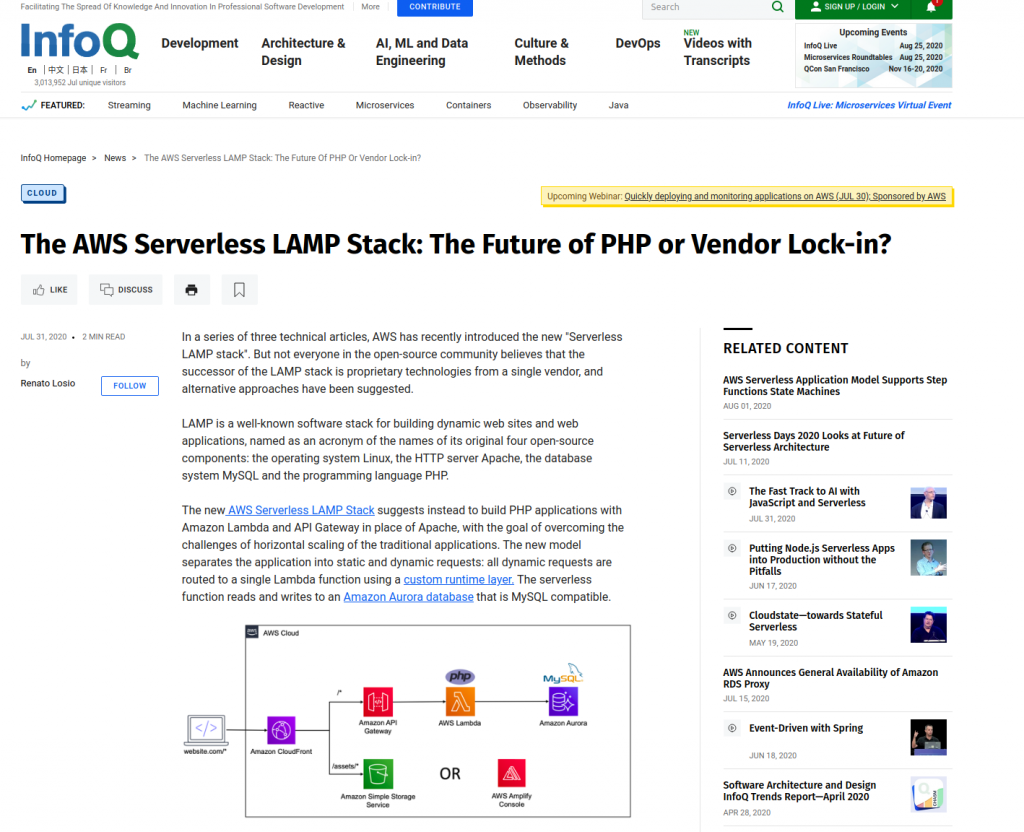 AWS Announces General Availability of Amazon RDS Proxy
Amazon RDS Proxy is a new fully managed, highly available database proxy for MySQL and PostgreSQL databases running on Amazon RDS and Aurora. The service is tailored to serverless architectures and other applications that open and close database connections at a high rate