All the news articles I wrote for InfoQ in December where related to AWS new announcements and the main cloud event of the month, including a final recap of AWS re:Invent 2020.
AWS Introduces Preview of Aurora Serverless v2
During the first keynote of re:Invent 2020, AWS announced the next version of Amazon Aurora Serverless in preview. The new serverless version for the MySQL 5.7-compatible edition of Amazon Aurora scales in fraction of a second and introduces multi-AZ support, global databases, and read replicas.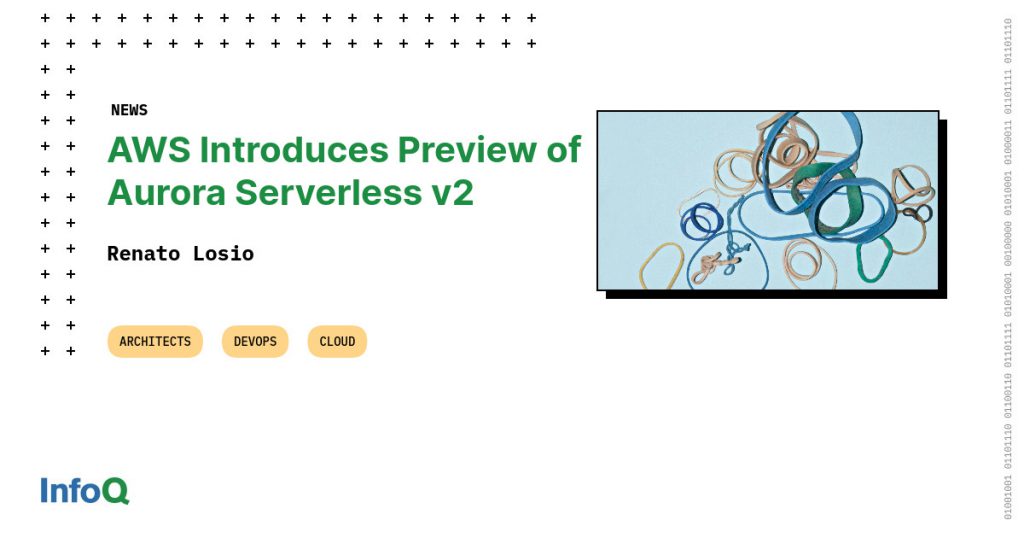 Amazon S3 Now Delivers Strong Read-After-Write Consistency
To guarantee higher availability and better performances, S3 has for years relied on an eventual consistency model. During the first week of re:invent, AWS announced that S3 now supports strong read-after-write consistency.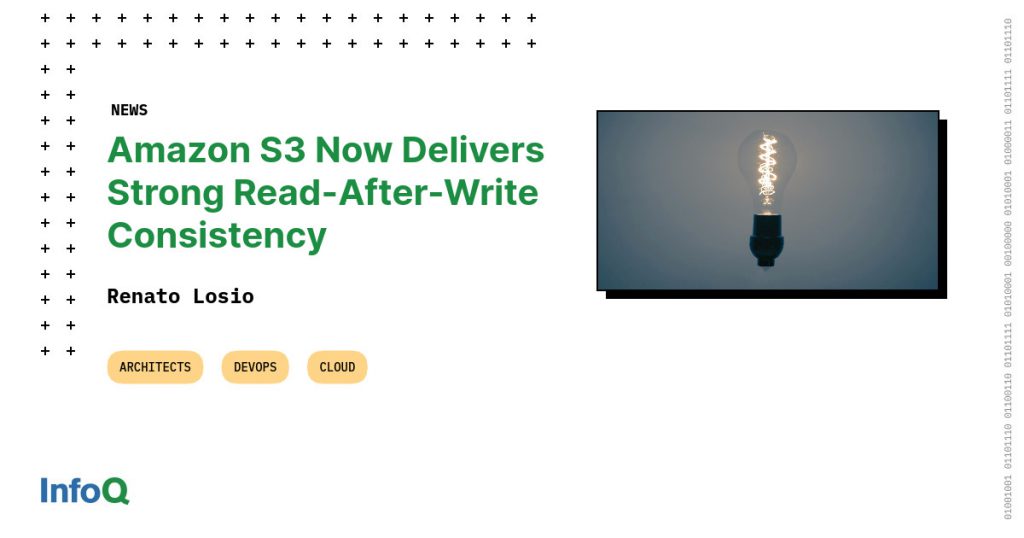 AWS Introduces New Instance Types for Amazon EC2
AWS recently announced new instance types for Amazon EC2 on different processors and for different EC2 families. Most of the new instances are already available, even if only in a subset of regions, others are expected by the end of the month.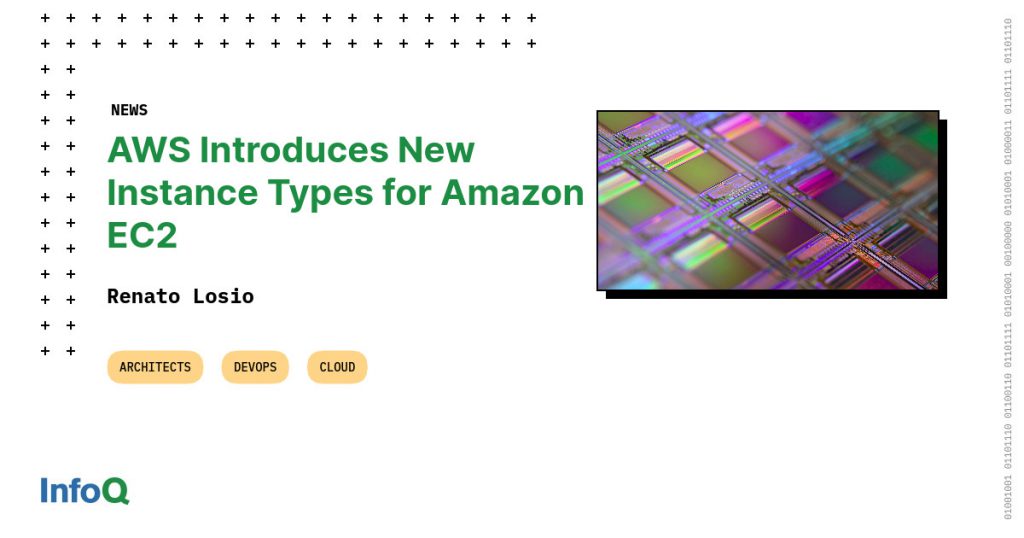 Recap of AWS re:Invent 2020
This year the annual re:invent conference organized by AWS was virtual, free and three weeks long. During multiple keynotes and sessions, AWS announced new features, improvements and cloud services. Here is a review of the main announcements impacting compute, database, storage, networking, machine learning and development.