(Posting in Italian as referring to an episode of an Italian podscast)
Questa settimana ho avuto il piacere di partecpiare al podcast di AWS in italiano di Alex Casalboni. Abbiamo parlato di Aurora Serverless, RDS e database relazionali su cloud. E di benchmarking creativo.
Puoi ascoltare la puntata e registrarti al podcast qui.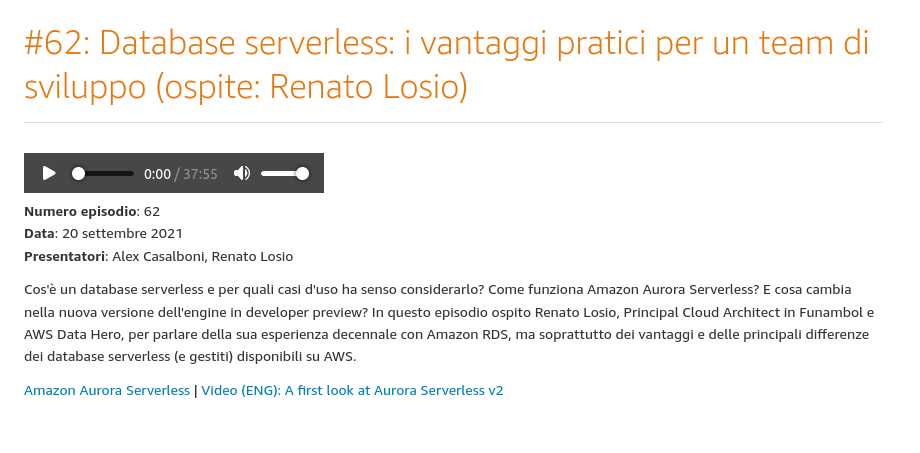 Abstract
Cos'è un database serverless e per quali casi d'uso ha senso considerarlo? Come funziona Amazon Aurora Serverless? E cosa cambia nella nuova versione dell'engine in developer preview? In questo episodio ospito Renato Losio, Principal Cloud Architect in Funambol e AWS Data Hero, per parlare della sua esperienza decennale con Amazon RDS, ma soprattutto dei vantaggi e delle principali differenze dei database serverless (e gestiti) disponibili su AWS.