APIs are essential in software development to access and process cloud and third-party services. In this 60-minute live roundtable, expert panelists will explain how to protect APIs and discover API-related security issues.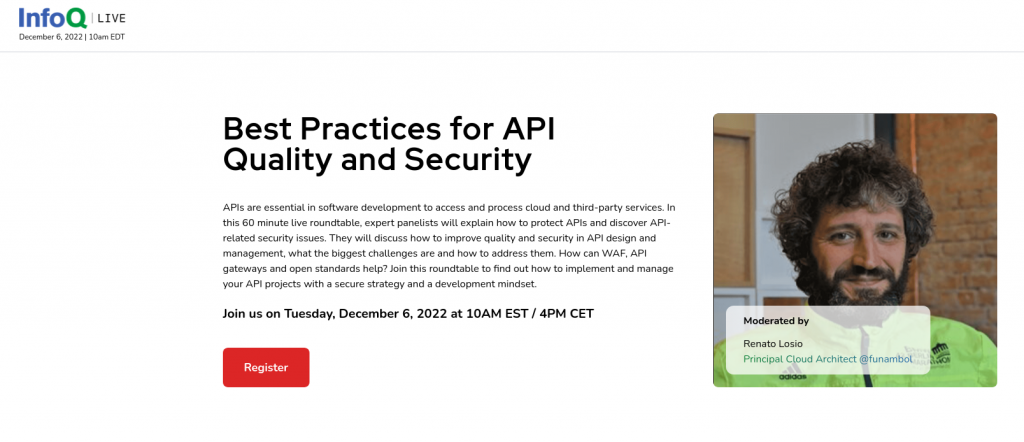 They will discuss how to improve quality and security in API design and management, what the biggest challenges are, and how to address them. How can WAF, API gateways, and open standards help? Join this roundtable to find out how to implement and manage your API projects with a secure strategy and a development mindset.
I am so looking forward to moderating this InfoQ roundtable on Tuesday, December 6, 2022 at 10AM EST / 4PM CET.