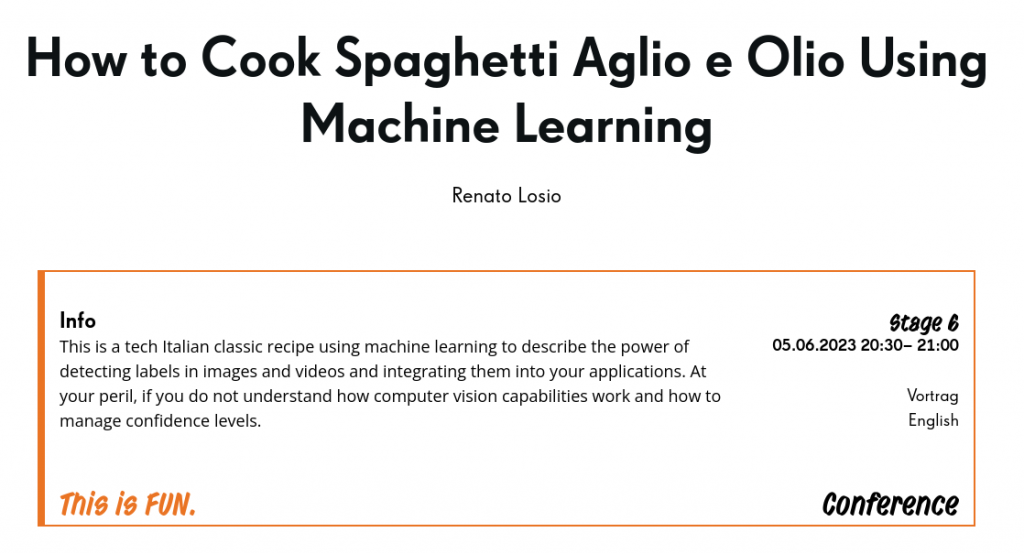 A step too far?

Looking forward to being back on stage at re:publica Berlin 2023, I always love to play with cloud services!

How to Cook Spaghetti Aglio e Olio Using Machine Learning

This is a tech Italian classic recipe using machine learning to describe the power of detecting labels in images and videos and integrating them into your applications. At your peril, if you do not understand how computer vision capabilities work and how to manage confidence levels.

On stage Monday, June 5th at 20:30. See you soon here in Berlin.